Wow, has it been a month already. Time sure flies. Here is the recap from my "to do" list for The Year of the Finished Project over at Never Too Hot to Stitch.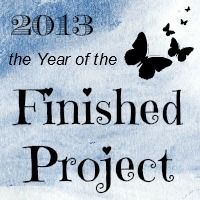 #1 Wedding quilt – Still not finished
#2 Puzzle bag quilts & #3 Quilted Book -
ALL DONE
February To-Do List
Well, I have a million things on my sewing "to do" list for February …..
#1 Wedding quilt – MUST GET DONE!
#3 Modern Mystery Round Robin Swap – add border only
#6 Finish homework for last EQ7 class
#7 Daughter requested a spring wall hanging
Sewing Onward…..